A cooler, more humid air mass moved into eastern Colorado early on Wednesday bringing relief from the recent stretch of heat. It will set the stage for some strong to severe thunderstorms this afternoon and evening.
Any storms that form today will have the potential to produce locally heavy rain, strong winds and large hail. Areas outlined on the map above have a marginal risk to see a strong to severe thunderstorm this afternoon and evening.
For areas that are seeing cooler weather today it will be short-lived with highs quickly returning to the 90s as early as tomorrow. After today it looks like we will be hot and mostly dry through the upcoming weekend.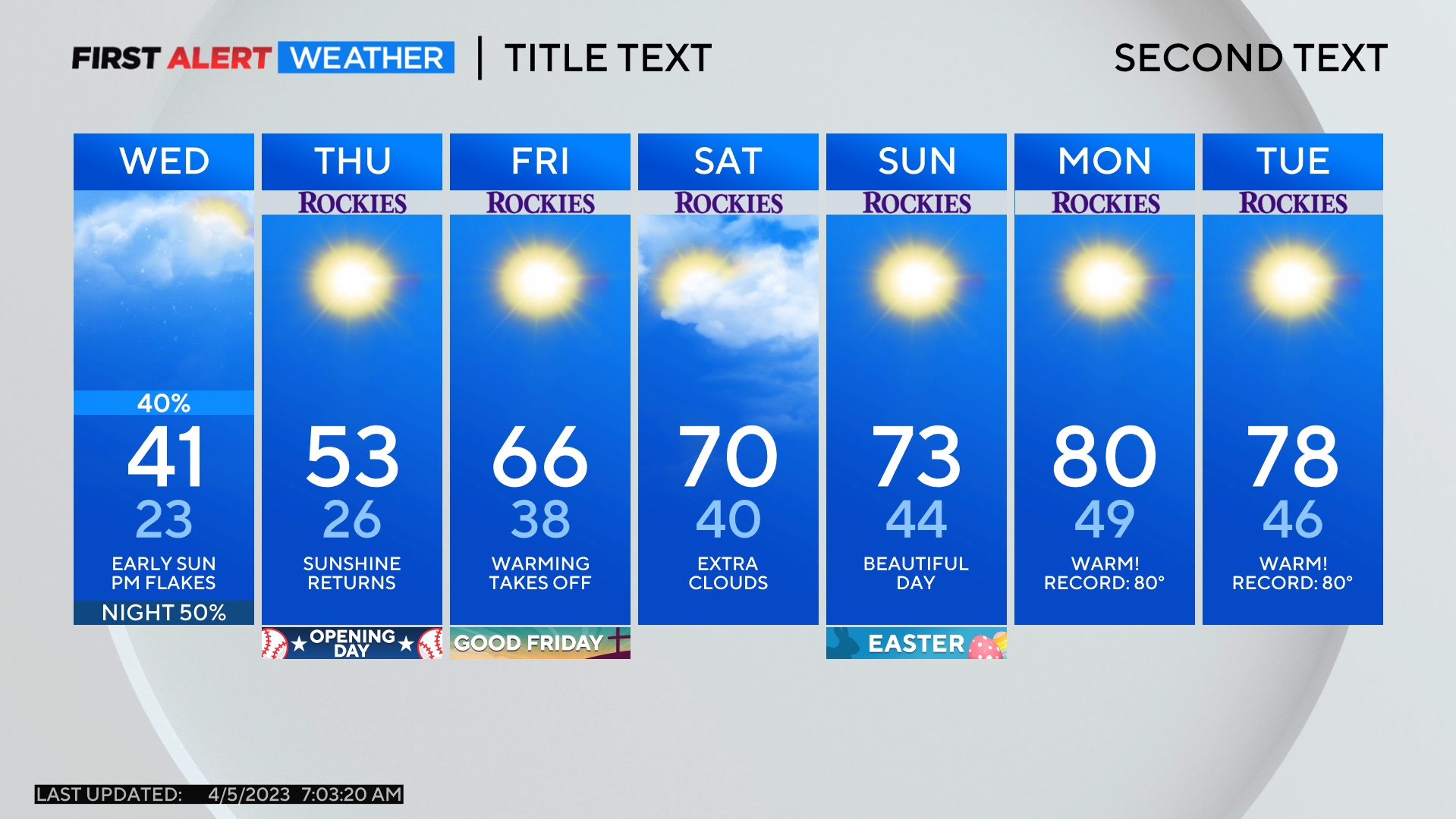 Source :